A collection of subject matter experts and highly skilled professionals
providing added value to all phases of the project life cycle.
Together with its sister companies, AED helped forge the ARG Technical Services Group which specializes in the human capital side of project execution. Collectively, our group provides inspection & oversight, engineering & design, and technical professionals to execute total project delivery. This approach allows us to provide customers with a seamless experience for best-in-class technical and professional services, which saves time and cost, eliminating redundancies.
Services Our Group Provides Inspection Construction & Project Management Surveying & CAD
Diversification Solutions — The ARG Technical Advantage
When partnering with AED, our value extends beyond a single organization. We leverage the services our sister companies provide to offer a diversified portfolio of operational solutions to the table. The added value generates access to aerial and terrestrial scanning, LiDAR, staffing, and much more. Additional resources like these help create a turnkey solution for vast projects.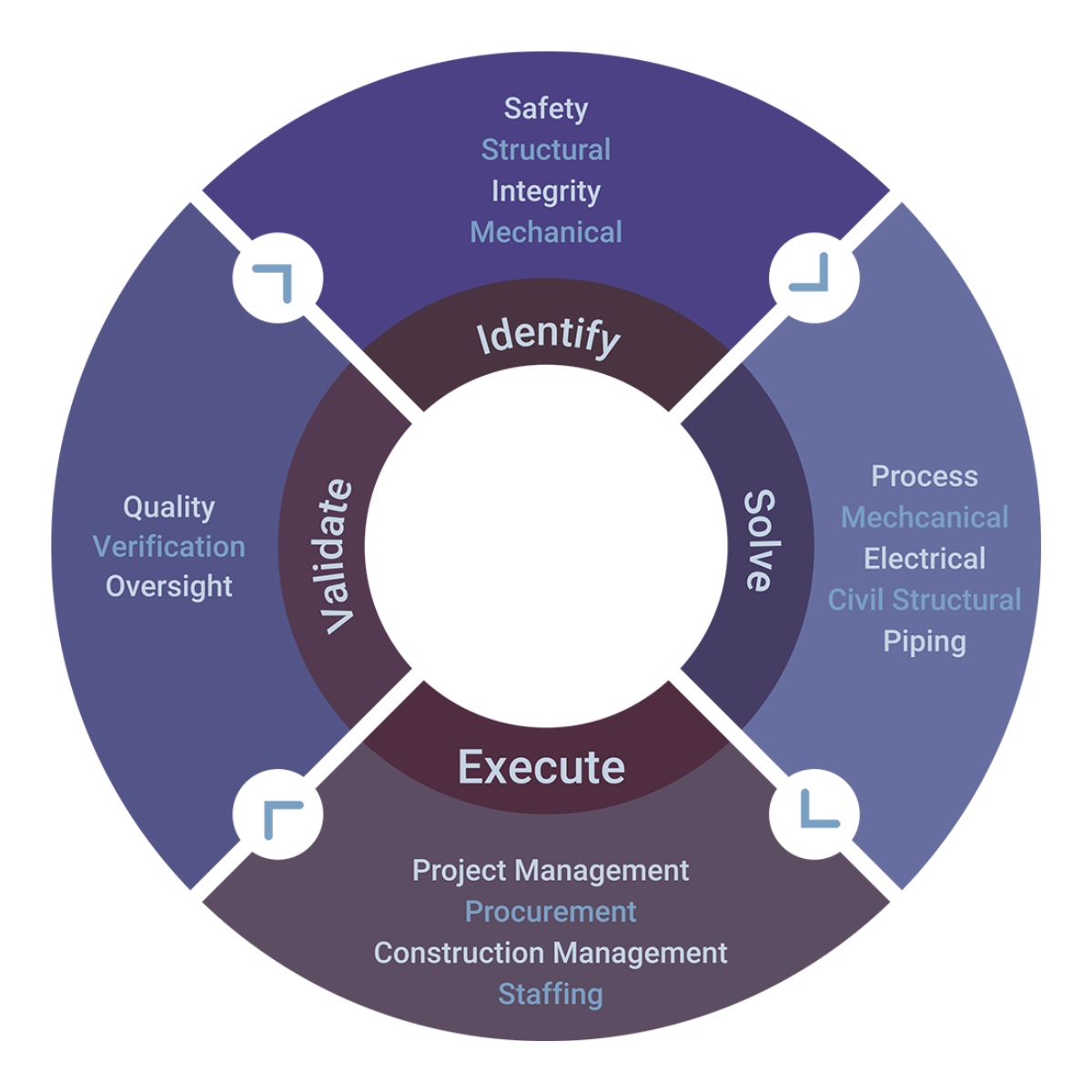 Technical Service Group Industries Gas Utilities Electric Utilities Power Generation Chemicals Oil & Gas Industrial Manufacturing Life Sciences Renewables Water Transportation Consumer Goods