Additional Project Services
Value-added solutions spanning all phases of the project lifecycle
Spanning the full project life cycle, our services promote safety, encourage right-sized execution, and deliver sustainable cost-effective designs.
From short-term department staffing to multi-site portfolio management, we provide experience based solutions that support operational efficiency.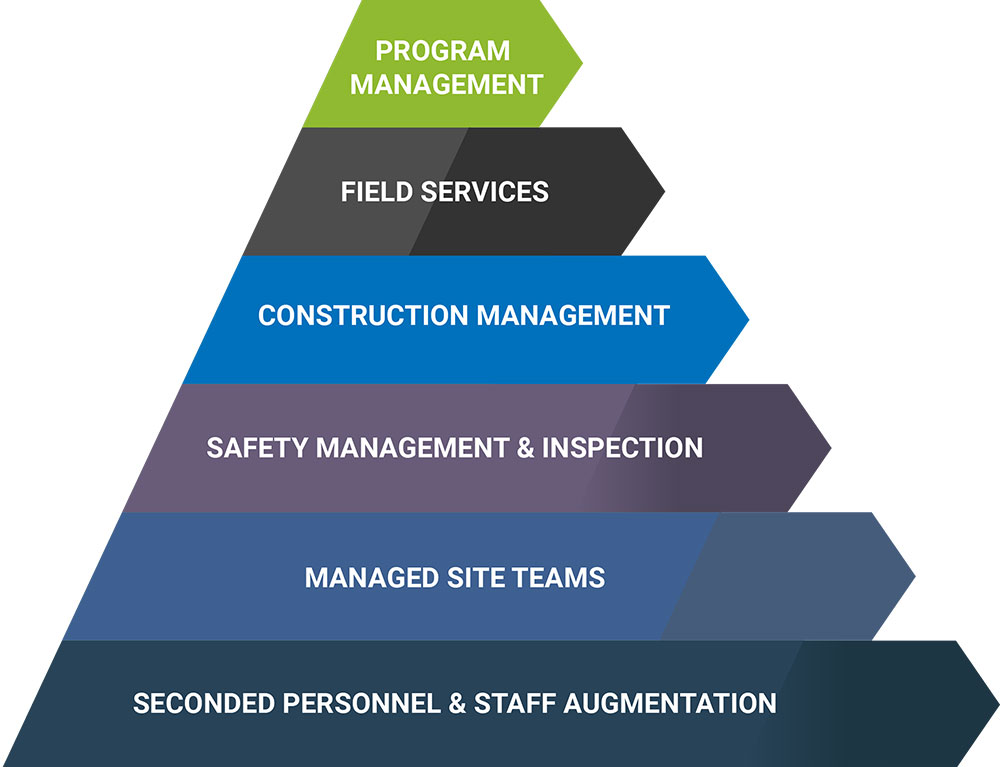 Laser Scanning
AED utilizes terrestrial and aerial laser scanning to capture existing field conditions for more accurate visualization and approach to solving complex projects. This technology lays the framework for our engineers and designers to deliver more precise, efficient, and safe solutions for the demolition, construction and commissioning of equipment.
Procurement
Part of our value add is helping our clients navigate cumbersome project tasks. No matter the size or scope, we offer services to cover all types of administrative project support from RFQ processing and bid clarification to QA/QC and inspection reports. By tackling these tedious functions, our clients can invest this time elsewhere, improving efficiency and achieving project objectives.
Our Commitment to Safety
AED is committed to the highest level of health, safety, and environmental performance. Even with small site-based projects our teams regularly supplement traditional engineering with specialty services to elevate project quality and operational safety. The use of tools and technology on capital programs we support has reduced site visits, lowered TIC, enabled stakeholder input and participation, and most importantly provided a safer operation.
Construction Management
Coupled with our sister companies, our team has amassed decades of construction management experience overseeing complex greenfield, retrofit, maintenance, and reliability projects — just to name a few within the heavy industrial and energy markets. This knowledge helps our managers and support staff facilitate the transitions from different stages of the project, ensuring technical work is compatible with the field conditions.
Site Services
AED offers specialty site services to elevate project quality and operational safety. Whether the job requires subject matter expertise, responding to RFIs, or field walkdown support, the use of tools and technology promote efficiency for meeting project deadlines.